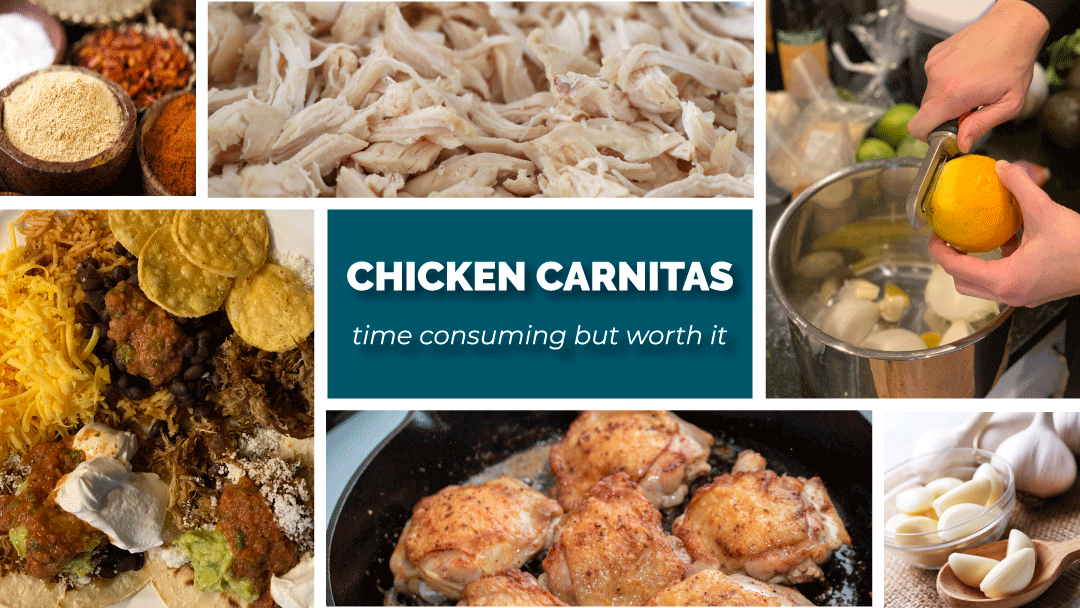 SooN COOKING Shortcuts
Already know which version you need?  Skip right to it!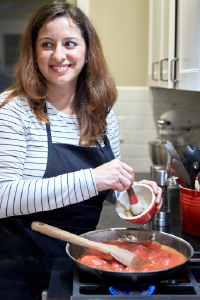 New to SooN Cooking?
No problem! Some quick background on the concept: I love to cook and realized that I often had to adjust my meal plan to accomodate for for my friends and family with dietary requirements when they joined me for a meal.  More often than not, I didn't know how to modify my recipe to address their dietary needs which launched me into some deep research and left me with a lot of fear, uncertainty and doubt that I was preparing the recipe the right way for my guest.  A concept that I now call Meal Planning FUD [fear, uncertainty and doubt]. To combat Meal Planning FUD each of my recipes has eight variations which covers everything from vegetarian to Kosher to gluten-free so that you can cut the Meal Planning FUD out of your life and feel comfortable serving the recipe to a variety of guests. Check out the SooN Cooking About page for the complete details.
This post contains affiliate links which doesn't impact YOUR customer experience.  What it means is that when you buy something AFTER clicking on the links THEN the merchant may pay me a commission for the traffic and revenue generated from that sale. To forgo the affiliate process, you would need to separately search for the hyperlinked items listed below on the internet. Curious to learn more about this process? https://soonliving.com/start-here/legal/ has the full details.

Serves: 8 | Prep: 1 hour | Cook: 1 hour | Total Time: 2 hours
Ingredients
1.75 lbs Skin-on Chicken Thigh
1 TBS Mexican Seasoning [Chili Pepper Flake & Powder, Garlic, Onion, Paprika, Cumin, Oregano]
1 TBS Granulated Garlic
2 TBS Kosher Salt
1/8 tsp Pepper
1/2 TBS Cumin
Olive Oil
Any high-heat oil [Avocado]
1 Organic Orange; Peeled & Juiced
1 White Onion – Quartered
4 Garlic Cloves
1 Bay Leaf
1-cup White Wine
Choose your SooN COOKING™ Adventure
Original
#1: Prep Chicken
Mix dry rub by combining 1 TBS kosher salt, and all the Mexican seasoning, pepper, cumin. Coat chicken with olive oil then cover pork with dry rub. Preheat frypan for 1-2 minutes until searing hot. Add avocado oil or other high-heat oil to coat pan. Sear each side of the pork in the frypan 3-5 minutes/side [to lock flavor in].
Multitask! While the chicken is cooking:
quarter the onion
peel the garlic
peel and juice the orange
Now add these ingredients to your slow-cooking-hardware-of-choice:
#2: Slow Cook Chicken
Transfer the chicken to your slow-cooking-hardware-of-choice, then quickly deglaze the frypan with the white wine and set aside. [You will use to finish your carnitas to maximize flavor.] Cover the chicken with water. Add 1 TBS salt and bay leaf.
Now cook based on the following slow-cooking-hardware-of-choice guidelines:
Electric Pressure Cooker [Instant Pot] | 20 minutes to pressurize, cook on high pressure for 30 minutes, natural release for 20 minutes
Cast Iron Dutch Oven [Le Creuset] | 2 hours
Note cooking times may vary; chicken is ready when you can remove a small piece using the tongs.
#3: Extract the Chicken
Using the colander and the stockpot, carefully separate the chicken from the cooking liquid [or in my mind, "flavor gold"].
Transfer the chicken to a mixing bowl and discard the remaining onion, orange peel and garlic. Let pork rest for at least 10 minutes.
#4: Separate the Cooking Liquid and Chicken Fat
There are two ways to separate the chicken fat from the cooking liquid:
Option #1: cover the stock pot and refrigerate overnight. The fat will rise to the top and solidify making it simple to remove. Once you have removed the fat, the cooking liquid that remains becomes pork stock. This is a great option if you are not planning to serve the carnitas immediately.
Option #2: Get the mixing bowl, the fat separator and soup ladle. Fill the fat separator with cooking liquid. The fat will rise to the top leaving chicken stock behind. Identify where the fat ends and the chicken stock begins. Your goal is to now pour as much of the chicken stock into the mixing bowl as possible without pouring chicken fat into the mixing bowl with it. Repeat this process until you have separated all the chicken stock and chicken fat.
Now transfer the chicken fat to the frypan from earlier. This mixture has become an important flavor base which you will use to fry the chicken and transform it into pork carnitas.
Store your chicken stock for later use. This will add immediate flavor to your Black Beans, or Spanish Rice – if you don't expect vegetarians to join you. You can also use in chili, soups, etc.
#5: Finish and Serve
Remove the cooked meat from the bones and chicken skin. You can discard everything but the meat. Using a fork or your hands, shred the chicken. Preheat your frypan 2-3 minutes so that the pork fat flavor base is hot. Test temperature with a small piece of chicken — it should begin to sizzle immediately.
Once the pan is hot enough, add the shredded chicken and rotate chicken every 3-5 minutes. Cook pork until it reaches your desired crispiness, ~20-25 minutes. If you need more fat to coat the chicken use butter, ghee or bacon fat.
Serve as filling in Carnitas Taco Bar, burrito or on top of Huevos Rancheros.
Express
This recipe is both complex and time-consuming. It does freeze well — strongly recommend doubling or tripling the recipe and freezing the extra portions. This is a classic SERVE or RESERVE™ move.
#1: Prep for Storage
Follow the steps in the original recipe until #5: Finish and Serve. After shredding the chicken, portion out your servings in Ziploc bags or freezer containers. Evenly distribute the chicken fat that you separated in step #4 and add to the portions.
#2: Reserve for the Future
Label and freeze for a future meal.
#3: Enjoy your Time Savings
You'll be able to pick up this recipe where you left off in step #5. All you have to do is defrost, heat the pan and fry until the chicken has reached it's desired crispness. YUM.
Kosher
Make sure to use Kosher certified products when serving Chicken Carnitas to someone who keeps Kosher.
The Original recipe is Kosher.
Not familiar with a Kosher diet? Learn more using the SooN LIVING Dietary Requirements Decoder.
Halal
Make sure to use Halal certified products when serving when serving Guacamole to someone who keeps Halal.
The Original recipe is Halal.
Not familiar with a Halal diet? Learn more using the SooN LIVING Dietary Requirements Decoder.
Celiac
Make sure none of the ingredients used to make the stock have gluten in them.
The steps in the Original recipe are safe for the Celiac diet.
Not familiar with a Celiac diet? Learn more using the SooN LIVING Dietary Requirements Decoder.
for One
Chicken Carnitas is a ton of work.  I recommend following the Original recipe and then freezing half for a future Carnitas craving.
for Kids
My kids love Carnitas. I think the cooking process is what got them interested. Try getting your kiddos involved and see if this peaks their interest.
Behind the Scenes
the SooN COOKING origin story
Dear SooN COOKS of the Internet,
Jason, my husband is responsible for this recipe. He is a HUGE Carnitas fan. He ordered it often when we ate out.
One weekend we were looking for a challenge and we decided to give Carnitas a try. We started with Pork Carnitas and made a ton of mistakes like throwing out the pork fat and using butter instead. The end result was still restaurant quality so we put it into the regular rotation.  It wasn't until we were planning to host guests for a Carnitas Taco Bar and discovered one of our guests didn't eat pork.  We decided to sub in chicken and landed on this winning combination.
Enjoy,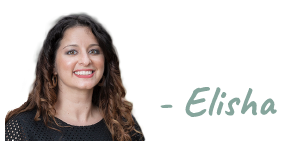 Feedback? Input? Questions?
We cannot wait to hear from you!