Dear Curious Adults of the Internet, 
I discovered Bainbridge Island, WA in 1993 thanks to Rosie O'Donnell via her character in Another Stakeout, our family movie night selection. Not to worry if you didn't catch this comedic sequel to Stakeout — I'll quickly recap the plot to help you understand why Rosie is responsible for this life-changing discovery:
Richard Dreyfuss and Emilio Estevez reprise their role as partners on the Seattle police force. Rosie O'Donnell plays an FBI agent in need of their "stakeout" expertise. At about 8 minutes into the movie, Rosie states that all three of them will travel to nearby "BAINBRIDGE ISLAND" to pose as a family and stakeout a house [hence "Another Stakeout"]. The rest of the movie takes place in the classic Pacific Northwest scenery where water and evergreens are all that the eye sees.
Now. One very critical piece of information is that like many parents, my mother's #1 parenting fear was kidnapping.  As such, it was less about WHAT Rosie said and more about WHY the idyllic small town [read: safe] captured my parents' attention.
This was important because a girl about my age had recently been kidnapped from her bedroom at knifepoint during a sleepover. Her name was Polly Klaas and she lived in Petaluma, CA — which was 90 minutes from where we lived at the time.  Polly did not survive the kidnapping and that put my mom's fear, uncertainty and doubt about where we were living over the edge.  [In case you were curious: Richard Allen Davis was eventually convicted of her murder in 1996.]
While I don't actually remember Rosie's line during the viewing, I do remember thinking it was very odd that my parents wanted to stay in the theater through the credits, "to see where the movie was filmed," as we had literally never done that before.  [This was necessary because it was 1993 and there was no IMDb or internet to validate where the movie was filmed.]
As it turned out, Another Stakeout was filmed in British Columbia.  But that didn't stop my curious parents.
After confirming Bainbridge Island's authenticity with their travel agent [again 1993, no Wikipedia or Google Maps to consult] — my parents were quick to drop my brother and I off at Grandma's. They spent the weekend exploring the island and falling in love. It was less than six months before they purchased a home and relocated our family from California to Bainbridge Island.
Ok. You might be thinking, "that escalated quickly", but it's honestly one of the best examples of GROWING UP HERZOG I have. It's also *so* SooN LIVING.
Enough backstory. At this point, I've spent more than 25 years or 70% of my life with an address to call home on Bainbridge Island. While I recognize that the deep background on how I arrived here doesn't really help qualify my ability to serve as an authority on this subject.But most people I share this story with find it entertaining. So I thought it'd be fun to share here.
Needless to say, these are my Bainbridge Island highlights. If you are planning a visit, email me at elisha@soonliving.com.   If I can swing it, I'll join you for a drink at San Carlos — my treat!
Happy SooN LIVING!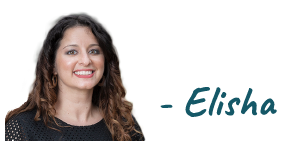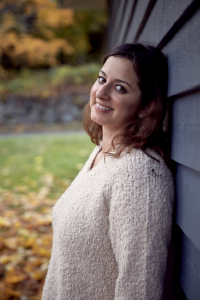 New to SooN ADULTING?
I'd love to share how my self-proclaimed super power of bringing process to chaos has influenced it. You can learn about the SooN LIVING origin story on START HERE
Shortcuts
It takes time to waste time. Skip right to it!
Transportation
If driving from the Olympic Peninsula: The Agate Pass Bridge connects Bainbridge with the Olympic Peninsula from Bainbridge's north end. This is a great option if you are already on the Olympic Peninsula or are starting from Tacoma which connects to the Olympic Peninsula via the Tacoma Narrows Bridge. 
 If departing from Seattle: roundtrip travel to Bainbridge Island is simple via the Washington State Ferry [WSF]. The ride is 35 minutes. There is an official schedule but depending on if you are traveling during a peak timeframe, the schedule could be more of a goal than a reality.  Best practice during all peak periods is to use the "vessel watch" feature on the WSF website or WSF app.  Make sure you are looking at the Seattle/Bainbridge Island route for accurate information.
Pro Tips:
Generally "Peak" [meaning high traffic] is:
Fridays departing Seattle
Sundays departing Bainbridge
Both directions on most sailings during the summer
If driving onto the ferry: There are 203 spaces on each ferry which can lead to car overflow in peak season.  I recommend checking the website/app to understand if there is an active car overflow. Also note that a car may be more of a hassle than a benefit depending on your trip itinerary. 
If walking onto the ferry: I recommend a 15 minute buffer if this is your first time. Your ticket is round trip and you will need to buy it on the Seattle side.  You will not need to show a ticket on your return from Bainbridge. 
Accommodations
The island is broken out into 4 regions:
Up/Down town
The Island Center
The South end
The North end
If you have a car, you can stay anywhere. If you won't have a car — stay in town
Provisions & Essentials
Walking Distance from the Ferry
Grocery Stores
Town and Country | learn more
Safeway | learn more
Restaurants, Cafes and Treats
San Carlos Restaurant | learn more
I worked at this restaurant all through high school and college so it has a special place in my heart.  On my regular rotation are the San Carlos Combination, Smoked Chicken & Sour Cream Enchiladas with goat cheese, Carne Asada and Marianne's Margarita. Email me at elisha@soonliving.com and I'll join you for a drink if I can swing it — my treat!
The Islander | learn more
A delicious steak that won't break the bank.  The menu is simple but has dept that delivers.
Hitchcock  | learn more
The chef's tasting menu is a taste of the northwest that should not be missed.
Brusciato | learn more
This sister restaurant to Hitchcock offers wood-fired pizza and specialty drinks. Whether you choose one of the several authentic Italian recipes or one of his unique house creations — it will be difficult not to be delighted with this experience.
Coquette | learn more
Located in our own "Winslow Mall" [across from Town & Country] this pastry cart has a selection that will transport you to the streets of Paris.
Blackbird Bakery | learn more
Awesome bakery in the heart of downtown. Delicious mochas, baked goods and [when in season] the lavender lemonade is incredible.
Mora Ice Creamery | learn more
This spot is a Bainbridge Island treasure. So many flavors to try and everyone has their favorite.  Mine is Swiss Chocolate.
21 + Restaurants/Bars
Harbour Public House | learn more
Hands down, the best Bloody Mary in the world. The food is local  and delicious and the cocktails are strong but not overpowering.
Amelia Wynn Winery Bistro | learn more
Eleven | learn more
Eagle Harbor Wine Co | learn more
Fletcher Bay Winery | learn more
Bainbridge Brewery| learn more
Transportation Required
Grocery Stores
Bay Hay and Feed Farm Store| learn more
Bay Hay and Feed is Bainbridge's original one-stop shop which is located in a historic 1912 building in the Rolling Bay neighborhood. Known best now for the iconic "Bay Hay" shirts – I suggest browsing the wide selection and picking up this timeless souvenir.  When you spot someone else wearing it around the globe – you can celebrate your mutual Bainbridge bond.
HeyDay Farm Store | learn more
A solid selection of local produce, meat, eggs and other merchandise located in the historic Lynwood Center on the south end.  While you are there, check out the original movie theater and browse the surrounding shops.
Restaurants, Cafes and Treats
Via Rossa | learn more
If you've poked around SooN COOKING then you know that I'm a HUGE fan of Italian food. This spot brings me back to Italy — super authentic and delicious. Their pasta is fresh, their pesto is legit, pizza is spot on.  #tryitall
Sawatdy Thai | learn more
I had never experienced Thai food until I moved to Bainbridge Island.  This restaurant sets the bar high.  I'm a huge fan of the Yellow Curry Chicken and Tom Kai Gai.
21 + Restaurants/Bars
Rolling Bay Winery | learn more
Bainbridge Distillery | learn more
Bainbridge Vineyards | learn more
Fletcher Bay Winery | learn more
Bainbridge Brewery| learn more
Adventure & Entertainment
content
Become An Official SooN LIVING Fan*
Learn how to tame YOUR chaos with exclusive content, productivity hacks and the occasional funny story.
*A low-risk time commitment; unsubscribe anytime.
Feedback? Input? Questions?
We cannot wait to hear from you!