Dear Curious SooN Adults of the Internet,
The best advice I received prior to launching SooN LIVING was:
Done is Better Than Perfect
Write it down. Make a poster. Put it on a coffee cup. Seriously though — if you only take one thing away from this post, let it be this.
Now. In this digital world we live in  launching a website, isn't just launching a website. It's launching a brand. It's shifting your mindset to think like a business owner and entrepreneur. There will be risks and trades. Some days you will be overwhelmed, frustrated or left thinking, "why did I even do this in the first place?"
I've been there. More importantly, if you are as passionate about process and efficiency as I am > then you are in the right place.
This is the playbook I would have followed if it existed when I launched SooN LIVING. Let me know what you think in the comments section!
#doneisbetterthanperfect
Enjoy,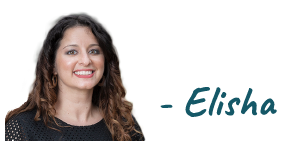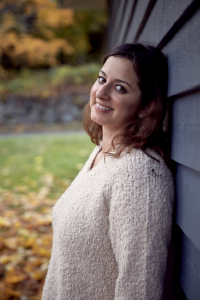 New to SooN ADULTING?
I'd love to share how my self-proclaimed super power of bringing process to chaos has influenced it. You can learn about the SooN LIVING origin story on START HERE
Step #1: Branding
They write books on this one. For me, CONSISTENCY and COHESION was the most important priority when I set out to create my brand. After identifying that goal, I followed this process —
Step One: Brainstorm Names
Step Two: Research
Step Three: Make a Decision
Step #2: Launch Your Website

Step one: Choose a Platform
There are a lot out there > Squarespace, Tumblr, Blogger, WordPress. Think of this as a cell phone provider — a platform's basic purpose is to facilitate your website's functionality. What I learned was that the key differentiators across each platform option were cost, design, tech-flexibility, scalability and cost.
I setup a self-hosted website on wordpress.org.  [This is different from wordpress.com which is not the correct one to use for setting this up if you choose to use wordpress.]
Step two: I picked the hosting company Agathon because of the promise that I could easily access a human for help when I ran into problems.  [A reminder that a website host is similar to a webbrowser.  It is the engine that makes your specific website operate. Agathon specializes in wordpress websites.]
Step three: build and customize your website.  I know you have a designer working on this – make sure that there are mechanisms in place for you to easily understand so that you can make minor updates without their help.  I went the other direction – I started by building/designing myself, then have leveraged designers for specific projects/updates. I showed you the tool I use, Divi by elegant themes, to build and manage the website.  [This also is specific to wordpress websites.]
Social Channel Set-up – claim your name across all social media channels so that your branding can be consistent.  The point is to lock these accounts down now, there is no pressure to become active on behalf of your brand until later on. You have probably noticed that combined with the steps in "Website Launch" there are a lot of user names and IDs to keep track of! I recommend keeping them all in one place [like an excel spreadsheet]. Your Social Media checklist is as follows, I listed my user names for each so you can see how annoying it is when you can't be consistent:
Facebook [/soonliving4life]
Instagram [@soonliving]
Twitter [@soonliving]
Pinterest [/soonliving]
Email Hosting Service – there are free and paid options – Mail Chimp, Constant Contact, Drip to name a few. My recommendation is to choose whatever service allows you to segment your audience and also setup automated campaigns. I use ConvertKit and it's about $30/month. Bonus – if you choose ConvertKit, I can help you set this up/just do it for you. Either way, you'll want to direct your webdesigner to incorporate the email signup forms into your website like on this CONTACT page.  I also have a sidebar sign-up forms and pop-up sign-up forms on my website enabled to help drive signups.
Ping me when you've gotten to this point and I can share with you the next wave of recommended admin/small business owner stuff. Hopefully by this point your designer will have finalized your logo and website so we can do some really impactful work.  Donald Miller spells this all out in Marketing Made Simple but I'm happy to geek out with you and brainstorm ideas.
Each week I pick one thing that absolutely matters, MY ONE THING, and put everything else aside. After determining MY ONE THING [aka MOT], I map out how to complete it using the SMART method. This means building it out as a Specific Measurable Achievable Relevant and Time-bound goal.
Following this process, I make completing MOT my top priority. This simple and streamlined approach keeps me focused on what is important and eliminates that feeling of nothing impactful getting accomplished.
Step #2: Put Non-Impactful Items on THE BACKLOG
I discovered that having only one thing — MY ONE THING — to focus on left me incredibly motivated when I marked a task complete. Often, it left me charged to do more — which led to some incredible periods of productivity. But it also led me to realize that all of MY ONE THINGS were small or disconnected.
I wanted to fix that so that I could make a larger impact.
So I brainstormed all of the REALLY BIG THINGS that I wanted to accomplish in the coming year. I then picked one — MY ONE BIG THING FOR 2019 and put everything else on what I now call THE BACKLOG. I next broke down MY ONE BIG THING FOR 2019 into smaller MOTs with deadlines by quarter, month, and week and put each of those items on THE BACKLOG. This helped me ensure that each time I drilled down, the new and smaller goals I was adding to THE BACKLOG were connected to MY ONE BIG THING FOR 2019.
To make it simple for me to properly prioritize my weekly goals, I made myself commit to only working on one MOT at a time. If something comes up that is not the official MOT, I only work on it after I have validated it is more important than the MOT I was already working on. If it doesn't pass that test, then I move it to THE BACKLOG.
Step #3: Identify an ACCOUNTABUDDY
It became clear that it is easy for me to disregard a missed goal because I was accountable only to myself. To fix that, I officially ask my email subscribers to serve as MY ACCOUNTABUDDY and I share MOTs in the SooN LIVING Newsletter.
But this is what works for me.
An accountabuddy does not have to be a group of people, it is simply the mechanism you develop for holding yourself accountable if you miss a goal.
Become An Official SooN LIVING Fan!
Sign up for the SooN LIVING mailing list to receive updates on my SOMETHING out of NOTHING (SooN) lifestyle!
(I will not SPAM you and you can unsubscribe at anytime.)
Looking for Something?
Search SooN LIVING and let us know if you don't find what you are looking for!
Feedback? Input? Questions?
We cannot wait to hear from you!