Dear Internet,
The SooN Glossary is an index of terms and catch phrases that I have used throughout this blog. SooN Glossary's structure is simple: Word or Catch Phrase | Definition.  I'm doing my best to be diligent but can always use a second set of eyes!  If you find a missing term or catch phrase feel free to leave a comment on this page or send feedback direct to elisha@soonliving.com.
I hope this helps!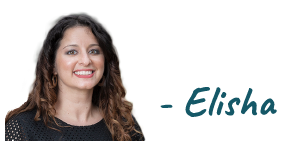 The SooN LIVING Glossary
Bring PROCESS to CHAOS: My self-proclaimed super power.
CASHEW: Cashew = Catholic + Jewish and is a term used to describe my own family history.  One of my parents is Catholic and one of them is Jewish.
Chaos Cooking: A term Randy Herzog (Elisha's brother) used to define Elisha's cooking technique.  It represents not writing down recipes + alcohol consumption = disorder and confusion when trying to recreate the recipes in the future.
FUD: Acronym for Fear, Uncertainty and Doubt
I'm a Mom, now: Phrase to describe my appearance, attention span, engagement level discretionary income and/or availability following the transition from adult to parent.
Meal Planning FUD™: A phrase used to describe a home cook's meal planning anxiety resulting from guests with multiple dietary requirements or a dietary requirement they themselves are unfamiliar with.
Serve or Reserve™: Phrase used to describe a cooking technique whereby you make enough to SERVE a complete meal immediately and then RESERVE the remaining amount for another full but future meal.  This differs from "leftovers" because the reserve meal is typically frozen and prepared as if it were a new meal at the time of serving.
SooN™: Acronym for SOMETHING out of NOTHING which is the original term I used to describe my cooking technique.
SooN Fans™: Regular visitors to SooN LIVING
SooN LIVING™: A term used to describe the general approach of bringing process to chaos; an acronym for my lifestyle
SooN Technique™: The formula is: recollection or experience + ingredients + intuition + testing/learning = creating SOMETHING edible
SooNED: A verb to describe putting the SooN Technique (recollection or experience + ingredients + intuition + testing/learning = creating SOMETHING edible) to use.
SOP: Acronym for Standard Operating Procedure
WDSTM™: An acronym: Why Didn't Someone Tell Me? Used to describe tips or best practices that Elisha wished someone would have told her before she figured it out through trial and error.
Looking for Something?
Search SooN LIVING and let us know if you don't find what you are looking for!
Become An Official SooN LIVING Fan*
Learn how to tame YOUR chaos with exclusive content, productivity hacks and the occasional funny story.
*A low-risk time commitment; unsubscribe anytime.
Feedback? Input? Questions?
We cannot wait to hear from you!