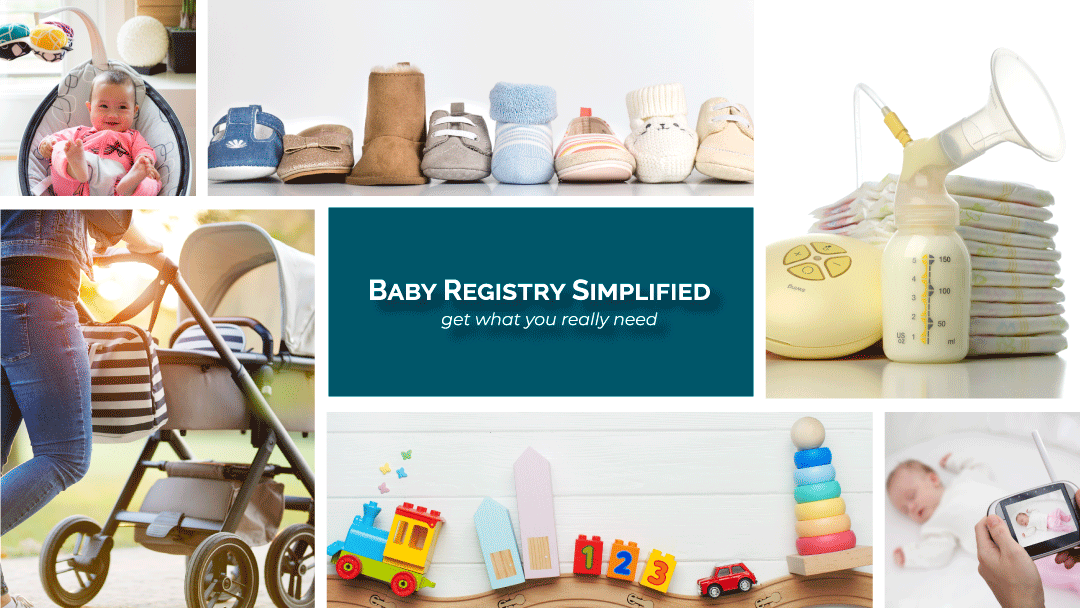 Dear Parents [or soon to be Parents] of the Internet,
If you are planning to have a baby, congratulations on some seriously exciting news!
One action item that left me overwhelmed with FUD (fear, uncertainty and doubt) was building my baby registry.  At the time we were living in a 720 square foot 1-bedroom − and even more overwhelming than the baby registry FUD was the anxiety over trying to fit all the baby paraphernalia into the 1-bedroom.
Eventually, I reached a breaking point which led me to sorting through the long list of so-called "must have" baby items to land on the curated list below. Now. Since I haven't had a newborn since 2015, place more emphasis on the type of product and less emphasis on the model or brand.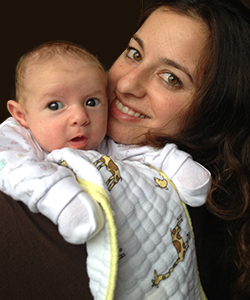 New to SooN PARENTING?
I'm convinced that parenting is simply navigating chaos efficiently. I rely on productivity hacks and a ton of humor. To learn more about how I've grown to thrive in this environment, START HERE
— Why Didn't Someone Tell Me? —
Look for these key learnings I wish I knew when I was expecting my first.
Again, congratulations and happy shopping!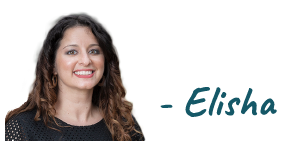 This post contains affiliate links which doesn't impact YOUR customer experience.  What it means is that when you buy something AFTER clicking on the links THEN the merchant may pay me a commission for the traffic and revenue generated from that sale. To forgo the affiliate process, you would need to separately search for the hyperlinked items listed below on the internet. Curious to learn more about this process? https://soonliving.com/start-here/legal/ has the full details.

Crib
Convertible Crib with Matching Changing Table | shop now
— Why Didn't Someone Tell Me? —
Do you know how much the cheapest convertible crib with matching changing table costs at Pottery Barn? $1,300!!! That doesn't even include shipping, assembly or a mattress. Think about it. A convertible crib with matching changing table is exactly the kind of thing that some other person spent a fortune on [before they became a parent and learned that there is nothing wrong with buying gently used/second-hand baby items].  Now that their child no longer needs it – those same parents want to get it out of their house as fast as they can.
I realized this and paid $300 for a Catalina 3-in-1 Pottery Barn convertible crib WITH matching PB changing table AND a PB swivel glider/ottoman. Seriously. Those parents wanted that baby stuff out of their house so badly I think they almost would have PAID us to take it. It takes the right balance of patience and diligence but if you keep your eye out for gently used baby gear on Craigslist or your neighborhood "Yard Sale" Facebook page − you will get great deals and save a bundle.
Stroller
City Mini GT |  shop now
— Why Didn't Someone Tell Me? —
Figure our what you can't live without on the stroller > then go to a bix box store and test those strollers against your list of needs.  Keep searching until you find one that you love.
For me it was:
Durability and versatility: my goal was to have only ONE stroller. PERIOD!!!
Ability to collapse and expand the stroller with one-hand: let's be honest, post-baby you will have AT MOST one free hand.
Light: it is imperative that you are able to lift the stroller in/out of your car due to the obvious restrictions from your new one-handed life.
Shopping cart status: if you need two hands to drive or steer it − then what about ONE-HANDED was unclear?
Looking for Something?
Search SooN LIVING and let us know if you don't find what you are looking for!
Optional Stroller Accessories
I won't lie − the stroller and/or your diaper bag are basically your new purse. EMBRACE IT.
Accessory Console | shop now
Stroller Hook | For hanging diaper bag, groceries or even your dog's leash… | shop now
Stroller Strap | We lived in Capitol Hill [an extremely hilly neighborhood] with my first and I kept having these horrible thoughts about slipping in the rain while walking with the stroller.  The slip would cause me to let go of the stroller and off would go my baby down the hills Seattle. The piece of mind alone is worth the price of this product. | shop now
Baby Jogger Foot Muff | For 6 month+ and specifically the City Mini GT stoller. If you don't get the City Mini stroller then be sure to get the toddler footmuff version | shop now
Rain Shield | shop now
Car Seats
All car seats fall into one of three categories: infant, convertible or booster. Here is a great overview from BabyCenter. Once I did my research, I learned that unlike the stroller, it wouldn't be possible to limit my car seat purchases to just one.
— Why Didn't Someone Tell Me? —
Now that my first child is five, I have purchased one seat in each category. Regardless of the brand you choose the SECOND most important thing [a good safety rating obviously ranks first] to look for is simple disassembly of the fabric parts so that you can regularly wash them. From spit-up to snack debris – that seat will get NASTY fast. This is a universal need and customer reviews are the best resource for determining if the car seat you are considering will pass this very important test.
Infant Car Seat | Start here.  Don't try to skip straight to the convertible. Why? Because an infant car seat makes your baby portable when you have reached your destination.  If the thought of waking your sleeping newborn when you were forced to transfer it from the stationary convertible cart seat to your stroller/baby carrier/arms doesn't scare you − just trust me…two weeks of sleep deprivation would quickly terrify you of this idea. I used the Chicco KeyFit Infant Car Seat.
Optional Car Seat Accessories
Infant Car Seat Adapter | For the Chicco KeyFit Infant Car Seat and City Mini Stroller [or the corresponding match for the stroller/car seat you chose] | shop now
Bundle Me Infant [or whatever your car seat manufacturer sells for their model] | shop now
Backseat Mirror | Easy to install and an inexpensive way to give you that instant piece of mind knowing what your little one is up to back there. | shop now
Baby Monitor
Go video − no question. I seriously can't imagine parenting without this. We have two:
1. Premium Version | To permanently reside in your home and one that you can pair additional units to [if case you decide to have another little human in the future]. | shop now
2. Non-Premium Version | For travel. Like I said, I CANNOT imagine parenting without this.  I didn't want to muck around with detaching the camera from the wall to travel and then reattaching it when we returned.  I would just bring some pushpins with me and use this sufficient version. | shop now
High Chair
The key for a high chair is finding one that is easy to clean up. This one is and I love it. Even better than I registered for it because someone else bought it for me as a baby gift!  There are plenty of other models at different price points − just read the reviews to ensure operating it is simple and clean-up is easy. This is also a GREAT item to look for second hand! | shop now
Diaper Bag | Meet your new purse.  I wish I was kidding. I was given a few of these (because I think it is a popular baby gifting item) and this one was my favorite.  I loved all the pockets but even more helpful was the stroller clips. Super unique and intelligent design idea. Lots of colors to choose from! | shop now
Disposable Diapers | The hospital got us started on these.  We liked the yellow/blue indicator line which takes out all the guessing.  Also, a ton of other folks in our parents group started with other brands − Huggies, Cloth, Honest Co. They complained about leaks etc.  I started sending them home with a few of ours to try and noticed that many migrated to the Pampers Swaddlers.
Overnight Diapers | If you are lucky, then you'll start to need these because your kid is sleeping through the night and this diaper will make sure they will sleep even longer because their wet/full/leaky diaper didn't wake them up. | shop now
Diaper Pail | We loved this one because inside it is just one big bag that you tie off as needed. You don't feel like you wasted a whole bag for 1 stinky diaper. | shop now
Diaper Pail Refill Bags | Self explanatory. | shop now
Baby Wipe Warmer | This sounds ridiculous, I know, BUT if you are going to have a wipe dispenser wouldn't you want your wipes to be warmed also??? | shop now
Diaper Rash Cream | This is the best diaper cream, hands down. | shop now
Aquaphor | Like Vaseline for babies, especially helpful if you have a boy and decide to get him circumcised. | shop now
Diaper Cream Applicator | To be honest, you end up using your finger but this made me feel better initially.  Your choice! | shop now
Breast Pump
If you plan to nurse − meet your new "other" purse! Many insurance plans will pay for ONE electric breast pump. Nurturing Expressions is the company that helped me.  Just fill out their forms and they will handle everything.
Medela Pump in Style Advanced Breast Pump | My insurance plan covered the Medela Pump in Style Starter Set which is this breast pump without the carry bag. [Once you have a brand/system, it doesn't pay to diversify so stick to that same family.] I then bought this additional one for work/travel and kept the starter set one at home.  | shop now
Manual Breast Pump | I also recommend a manual one for  "emergencies".  To be clear, by emergencies I mean those rare nights when I was out with friends [like a bachelorette party or someone's big birthday celebration]. This point here was to provide relief when my breasts were full and this was a whole lot easier then lugging the electric pump with me.  | shop now
— Why Didn't Someone Tell Me? —
Now. This did not exist when I was nursing – so I have no idea if it is a good product.  BUT.  It seems like an incredible idea and I would absolutely be in if I had another child:
Breast Pump Accessories
Extra Pump Parts | Invest in a minimum of 2 extra sets (I have 5 pairs).  What is not clear now about pumping [but quickly will be] is that the breast pump parts are the bane of your milk-making existence. It will feel like all you do is eat, sleep, feed your baby/pump and wash these breast pump dishes.  IT SUCKS.  So load up: Bottles, Breast Shield Valve and Membrane. | shop now
Storage Bags | While these do hook right up to the Medela system, I found the margin of error for spilling to be too great.  I still pumped into the bottles then dumped them into the bags to label and store. | shop now
Hands-Free Pump Bra | It's amazing! I bought two because pumping without it SUCKED [one for each "station"]. | shop now
Bottle Storage Bag | Ok. So pumps generally come with a travel storage bag and a reusable ice pack. But one day I forgot that travel storage system and came across this genius item at the Bartell's [local Seattle Drug Store] across from my office.  It was literally the best find of my whole breast pumping career.  Even better than the hands-free bra!  The reason is that the entire bag is a reusable ice pack! No more worrying if that day's supply was spoiled because the car was really hot AND/OR the traffic was bad on the way home AND/OR the ice pack only chilled one side of the bottle. | shop now
Ceres Chill: the all-in-one pump, chill & storage solution | This product is a game-changer! Pump all your milk directly into the Ceres Chill — works with all major pumps. Even more exciting is that it supports double pumping and pumping with a hands-free bra! While this product did not exist when I was nursing I do know first-hand how incredible it is because I have been gifting it to all the new moms in my life and they have give in RAVE REVIEWS. | shop now
Bottle Warmer | shop now
Home Drying Rack |  I loved the design of this − it wasn't horrible to look at and it worked so much better than the more traditional racks. This is my #1 gifting item for every new parent in my life. | shop now
Drying Rack Accessories | shop now
Travel Drying Rack | I was super pissed when I realized how much I needed this on my first business trip [cause baby dishes are the bane of your milk making existence]. Boon really knows their stuff. | show now
Bottle Cleaning Brush | This Dr. Browns is by far the best.  Believe me − I've tried: oxo, Boon and Munchkin too | show now
Home Sterilizer | If it wasn't already clear − cleaning and sterilizing bottles is how you spend your free time now. | shop now
Travel Steam Bag | Cause those bottles don't sterilize themselves while you are traveling for work or on vacation… | shop now
— Why Didn't Someone Tell Me? —
Unfortunately, I didn't learn this tip until 6 weeks after I returned to work.  Essentially, I had been meticulously cleaning and sanitizing ALL the breast pump parts after EVERY use.  BANE OF MY MILK MAKING EXISTENCE!!!! However, at work they had these "Mother's Room Suites" which were personal pump rooms that shared a community refrigerator and sink.  I noticed that other nursing moms were leaving their breast shield valve, membrane and bottle assembled and just sitting in the fridge in a Ziploc bag with their name on it in between pumping sessions. I finally worked up the courage to ask another nursing mom if that was "ok".  And she told me what I am now telling you − that she too thought it was "not allowed" but then she noticed other moms doing it and learned it was "fine" because everything was refrigerated. She followed it up with, "I've been doing it for over a month and my baby is fine.  Honestly, I just can't wash those pump parts more than I have to".  THAT was what really sold me.  Totally your choice but I quickly moved to the pump and store-in-the-fridge-at-work-then-wash-thoroughly-at-home model and both my kids are completely fine.
Nursing Self-Care
Gel Soothies |  A friend gave these to me before I gave birth and said, "just trust me − you will definitely want these." So trust me because you will definitely want these for that first week. | shop now
Nipple Cream | Noticing a trend?  Breastfeeding is tough on your body.  Have you ever had chapped nipples? Well friend, you probably will have them and this is the product for when you do! | shop now
Boppy | I was really against ANOTHER pillow since I already spent $50 on the maternity pillow that my doctor recommended.  So for the first week I struggled to position the baby correctly.  This, combined with all the initial pain that comes with breastfeeding had me ready to give up.  But then my friend came to visit and quickly ordered this with overnight delivery from Amazon when she learned I was trying to nurse without it.  | shop now
Boppy SlipCover | shop now

Barefoot Dreams Cozy Wrap | Being topless all the time is cold.  I had two of these because they were soft and warm and it made me feel more comfortable when I was nursing or pumping. | shop now
Nursing Cover | In public, this did the trick for a little nursing privacy.  I preferred the apron style to the scarf. | shop now
Nursing Pads | Another joy of motherhood they don't advertise.  If chapped nipples didn't put you over the edge, walking around in public with wet spots indicating to the world that you are a walking lactation station probably will.  I liked that these were washable and came in a variety pack. | shop now
Sleep Assistants
(or devices that are supposed to help your baby sleep)
adain and anais Swaddle Blankets | people love to gift baby blankets, these were my absolute favorite. | shop now
Sleep Sacks | For 3+ months.  I liked SwaddleDesigns for the summer and Baby Deedee for the winter. Both my kids were in these things well past 2 years old!
Pack 'N Play | We left this in the livingroom and I loved the newborn napper feature so that I could drop the baby off and cook/laundry whatever. | shop now
Co-Sleeper | Sleep deprivation is horrible.  This made it a little less horrible because it snuggles right up to the bed and makes it easy to nurse and then gently rest the sleeping baby back in the crib. | shop now
Cradle/Swing | We tried the highly recommended Mamaroo but my daughter didn't like it. Some people swear by them though − it really just depends on your child.  What was different about this device is that it actually swung and I think she liked that real motion aspect. It regularly got me sleep so it was a $200 well spent in my book.  We honestly used this with my son until he weighed so much it stopped moving. It was literally the only thing that could get him to sleep other than using me as a human pacifier… | shop now
Nursery Projector and Sound Machine | For 3+ months.  My son is 2.5 and still uses it. | shop now
Baby Carrier | Test a few to make sure both you and the baby like it. My daughter liked the Boba Wrap best but it was painful watching my husband try to figure out how to secure her in it.  That led us to buy the Ergo Baby [with infant insert] which was super easy to secure and use.
Baby Floor Mat | This is a great investment that is useful from infant through childhood.  It is also super comfortable for adults to sit on − heads up, you will be spending a lot of time sitting on the floor. | shop now
Baby Floor Gym | Both my kids enjoyed hanging out on this for extended periods of time.  Such a help! | shop now
Lamaze Baby Toys | They are colorful and interesting − our kids loved Freddy the Firefly and Jacque the Peacock. But all their toys are great − they currently have 2,035 reviews on Amazon and a 5 star rating.
Banana Teether | Babies love to put things in their mouth and this was a favorite for both kids. | shop now
Sophie the Giraffe | Even if you don't put this on your registry you will probably get at least one.  [I got three.] Thankfully, they are very popular with kiddos. | shop now
Start Building Your Home Library | There are a lot of BAD kids books out there.  These were my favorite and all the links are the board book versions.  [You will quickly learn that if it doesn't come in a board book version, it is not worth it until your kid is 4+] Llama Llama Red Pajama, Little Blue Truck, Brown Bear, Brown Bear, What Do You See, The Very Hungry Caterpillar, Peek a Who, A Little Books Boxed Set: Little Pea, Little Hoot, Little Oink [this is also a great gifting item]
#1 | Join Baby Center and register for your birth club.  In doing so, you will be connected to other pregnant women who are expecting in the same month that you are.  This means that you will be able to read what other people are experiencing around the same time as you.  This is important because when you are freaking out in the middle of the night and cannot get a hold of your doctor [because it is the middle of the night] you can do a quick scan of their posts to see if the thing you are freaking out about is actually pretty normal.  [Speaking from experience: 99% of the time – it is normal.]
#2 | Research PEPS or another organization in your city that offers organized new parent support.  Make sure to get into a PEPS group within the first 4 months of arrival.  It is literally the best thing we did post baby!!! We are still friends with a few of the couples that we met in our PEPS group in 2014!
#3 | Build a robust baby registry with options at all price points and things that you ACTUALLY want. This is important because generally people love to celebrate the arrival of a new baby and will want to get you something from your baby registry to do so.  Even people who you don't really know [like your mom's neighbor's yoga instructor whom you *think* you have never met].  I recommend registering at Amazon because it is simple to use and most people have an Amazon account.  [This was the only registry I had.] You could also register at Pottery Barn, Target and Buy Buy Baby – there are no limits to the number of registries you have!
#4 | Start a Meal Train which is an online calendar system so that your friends and family can volunteer to bring you food.  The transition to parenthood is an adjustment, having this taken care of makes a significant difference. Don't forget to list your favorite local restaurants or food delivery/takeout options so that people can select something you like if they are not big cooks themselves.
#5 | You, your partner and your baby are all learning together.  It is a roller coaster but certainly a worthy ride.
Have You Created A Childcare Strategy?
CHILDCARE was one of those words I never paid attention to before kids. Throughout all my baby prep childcare was an important detail that I overlooked.  In fact, I failed to develop a childcare strategy until the end of my maternity leave.  This left me scrambling and in a bit of a CHILDCARE CRISIS as I prepared to go back to work. I don't want that to happen to you!
In my post, Childcare 101, I break down the differences between the three most common types of childcare: daycare, nanny and Au Pair.  I've also created the Childcare Comparison Calculator so that you can review the variances of each option and create your childcare strategy with ease. You can get started on your childcare strategy here.
Become An Official SooN LIVING Fan*
Learn how to tame YOUR chaos with exclusive content, productivity hacks and the occasional funny story.
*A low-risk time commitment; unsubscribe anytime.
Feedback? Input? Questions?
We cannot wait to hear from you!