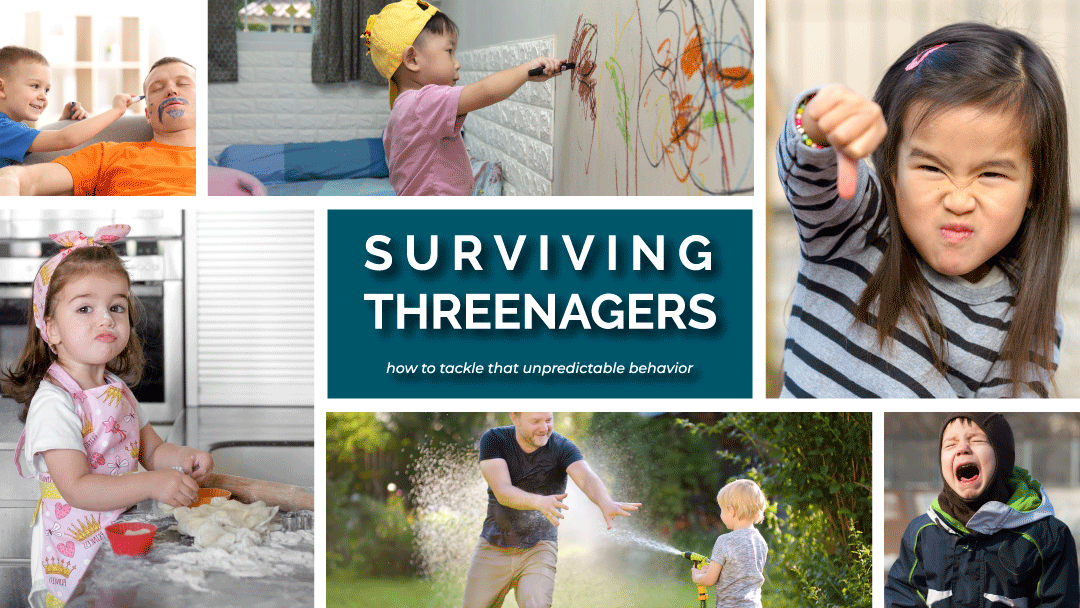 Dear SooN Parents of the Internet,
Have you heard the term "Threenager" before?
Threenager is what happens when you take the attitude and stereotypical behavior associated with actual teenagers and package that energy into an adorable three-year-old child's body.
Now. I definitely have a Threenager. And let me tell you, those twos were a dream compared to this relentless rollercoaster. He's fast, he's witty and he's exhaustingly unpredictable.
As the parent, I feel like my child spends literally every waking moment declaring his independence. I'd probably admire his spirit if I wasn't serving as the designated adult in charge. Here are three classic examples of what it's like have a Threenager in your life [and what to do about it].
I can't wait to hear what your Threenagers have been up to in the comments section.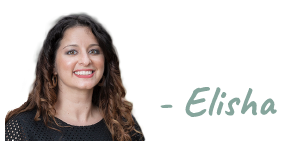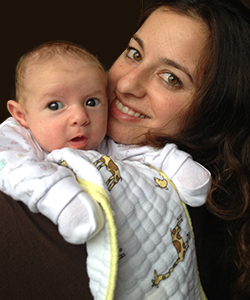 New to SooN PARENTING?
I'm convinced that parenting is simply navigating chaos efficiently. I rely on productivity hacks and a ton of humor. To learn more about how I've grown to thrive in this environment, START HERE
Three Common Signs of a Threenager
#1 Spontaneous Changes to Appearance
My Threenager's increased enthusiasm to experiment combined with his need for instant gratification led him to give himself a haircut while I was in the kitchen making the pancakes that he demanded for breakfast at 6:15am one Saturday morning.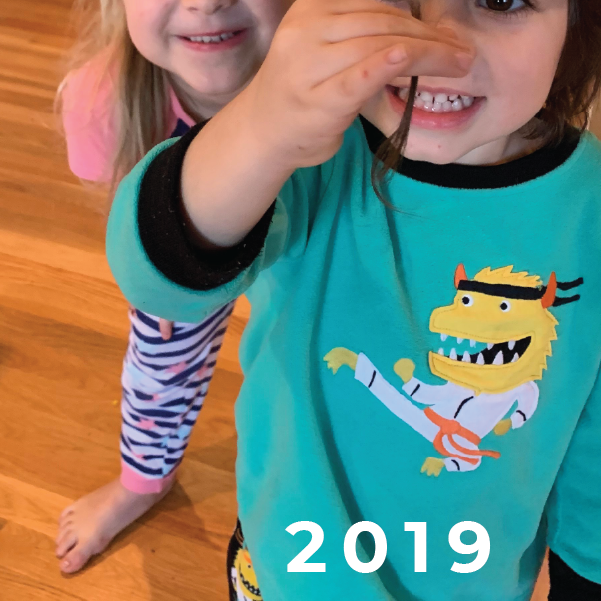 Something tells me that his partner in crime [a former threenager] gave him inspiration…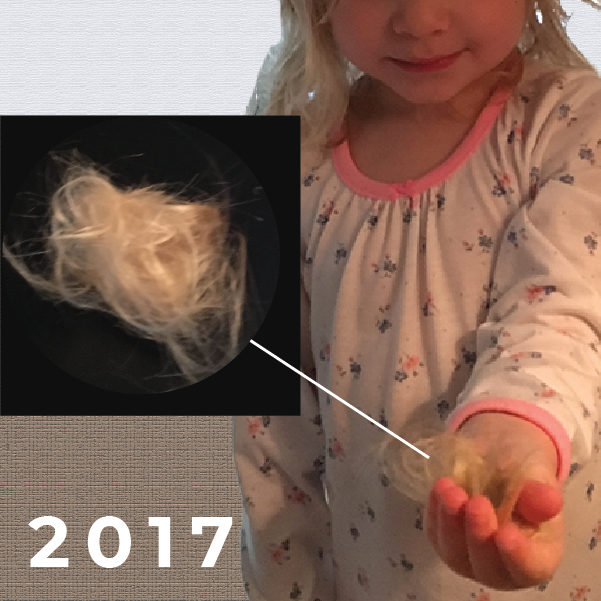 #2 Defying Authority
My Threenager pushes the boundaries of rebellion by acknowledging our warnings and then using the information as a blueprint to manufacture danger. After a forewarning of the hazards presented by small objects, he immediately shoved the small bead he was holding DIRECTLY up his nose.
I first tried the "mother's kiss" which involves holding the nostril that isn't blocked closed with your finger, then blowing into your child's mouth [like CPR]. The hope is that this creates enough pressure to force said object out the other side.
Unfortunately for me, this method was unsuccessful. It took a trip to the pediatrician, a small forceps-like tool and about 1-hour of patience to extract that little translucent bead.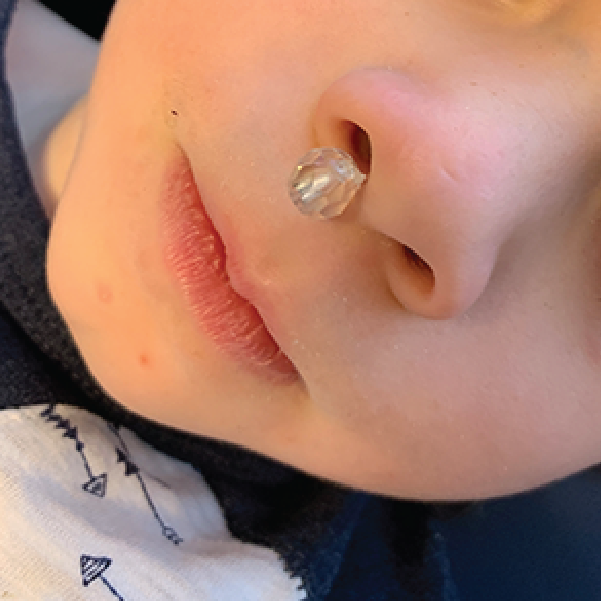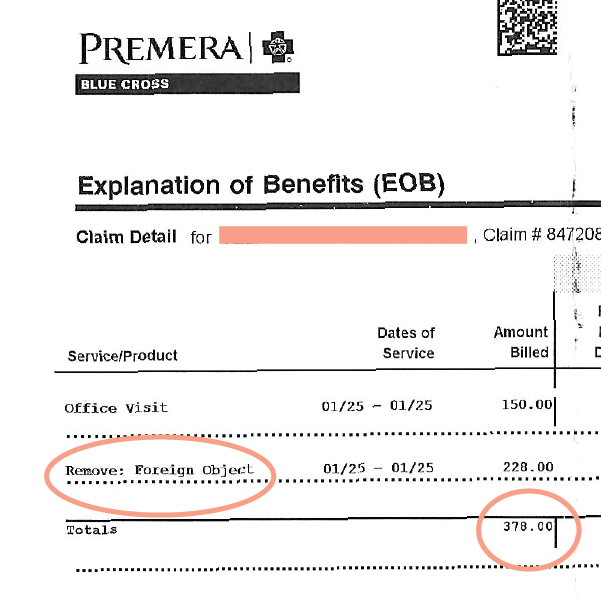 Looking for Something?
Search SooN LIVING and let us know if you don't find what you are looking for!
#3 That Look of Innocence
With threenagers you must pay special attention to THAT LOOK OF INNOCENCE because I learned the hard way that it's actually a THREENAGER SUPER POWER and it will dupe you EVERYTIME.
This wisdom would have been more useful before my husband let his guard down to type the garage code into the keypad. Had we known that the well-behaved little passenger would capitalize on his trust by immediately sliding over to the driver's seat, shifting the cart from park into drive and subsequently putting the pedal to the metal — I'm pretty sure my husband would have removed the key from the golf cart before exiting the vehicle.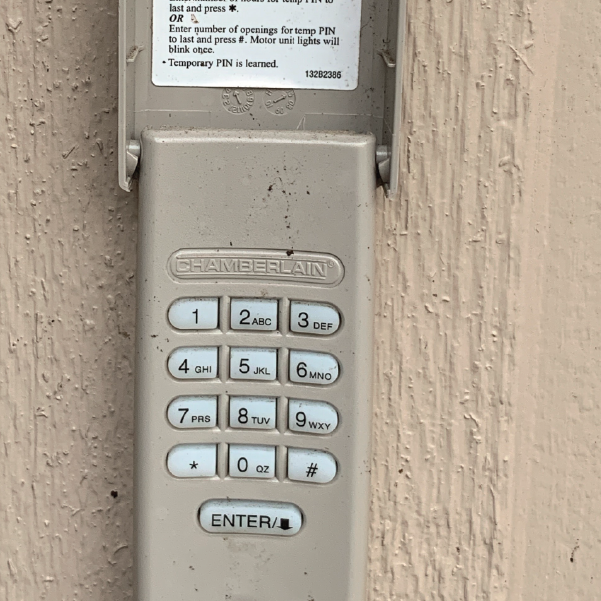 #1: Guard lowered following the Look of Innocence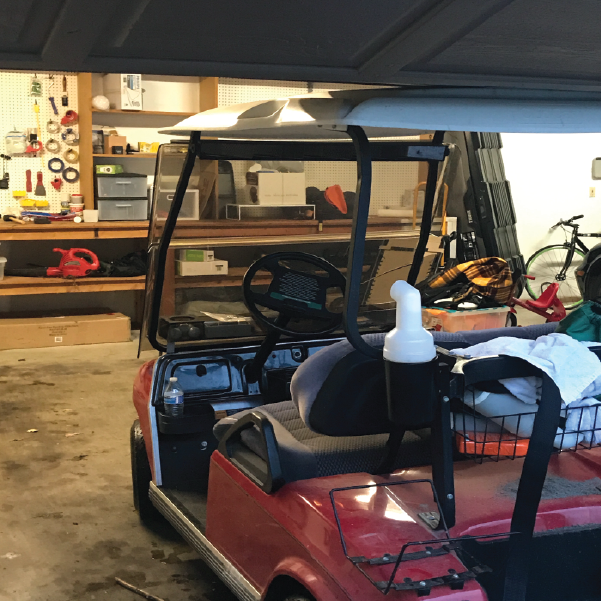 #2: Threenager capitalizes on the opportunity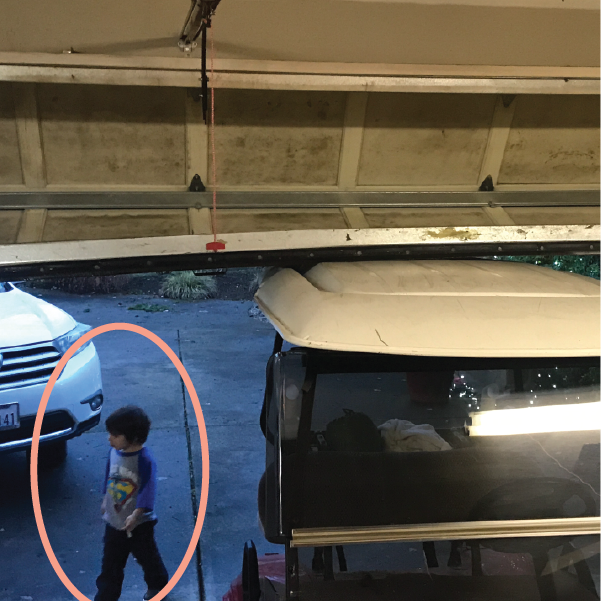 #3: Threenager at crime scene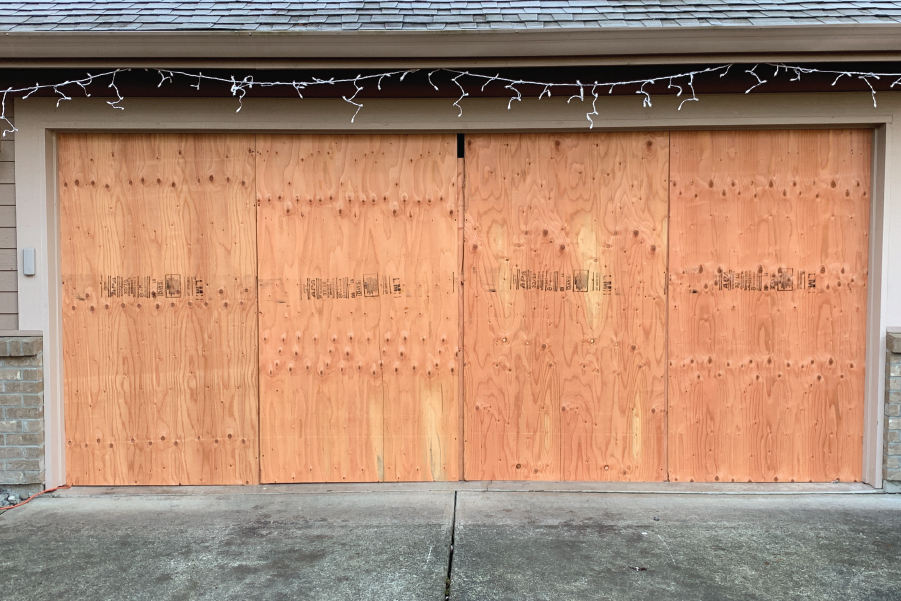 Threenager 1, garage door 0… *Final* 
Three Strategies for Tackling Threenager Behavior
#1: Bring Your Humor
AFTER you have confirmed no one was injured — sometimes the only thing left to do is laugh.
I find this to be especially useful when my Threenager damages things which cost me a great personal expense to replace [such as the garage door].
And in return for that expense, I'll be telling this story FOR THE REST OF HIS LIFE.
 #2: Turn it into a Learning Opportunity
While #1 is my own personal coping mechanism, this tactic is how I earn my parenting stripes…
Following the standard safety check, my strategy generally is as follows:
Replay the incident with the Threenager
Discuss cause and effect
Talk through alternate outcomes using open-ended questions.  A few of my favorites:

What gave you the idea to do that?
Now that you know what happens when you do it that way, can you think of a different way so that doesn't happen?
What do you think you'll do next time you come across [whatever just happened]?
#3: Share your Best Practices
I felt misled after my first encounter with Threenager behavior because I was under the impression that the twos were the worst period. But then I realized that in addition to wild toddler behavior, three-year-olds are building their independent thinking muscles. 
It's a powerful combination that I only came to realize after experiencing some significant consequences. Rather than cover up my mistakes, I've decided to make it my personal mission to spread the knowledge to any and all future Threenager parents.
So if I've saved you from repeating my mistakes — that's a win.  If you have any you're willing to share, please do so in the comments.  Maybe together we can help a future Threenager parent avoid learning them the hard way. #themoreyouknow
Become An Official SooN LIVING Fan*
Learn how to tame YOUR chaos with exclusive content, productivity hacks and the occasional funny story.
*A low-risk time commitment; unsubscribe anytime.
Feedback? Input? Questions?
We cannot wait to hear from you!